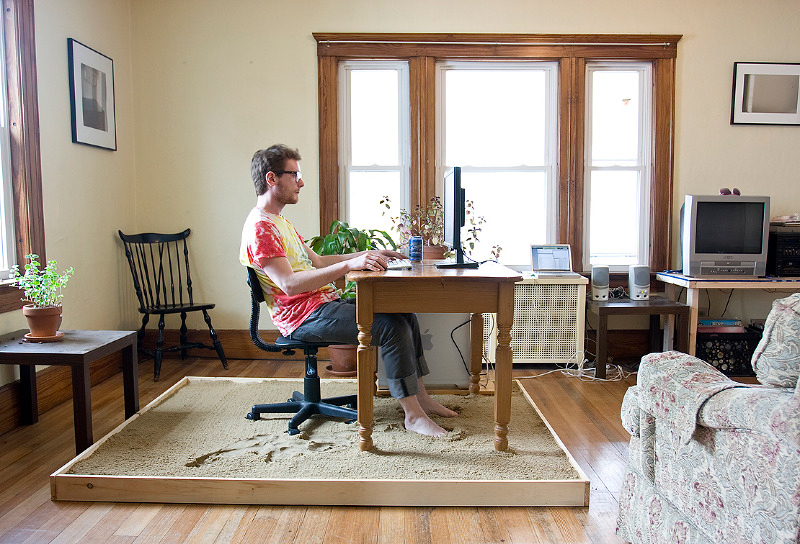 Have you just landed your dream job working from home? Are you ready to launch your first business as a sole proprietor and run the business from your home? No doubt the thought of ditching the morning commute and office politics is enticing. Working from home can have many advantages. It can also have multiple pitfalls. Follow these recommendations from the work from home professionals to ensure your home office is designed for success.
A computer on your lap is not a home office. It's actually the furthest from productivity you can get. Depending on the size of your home, the optimal choice is to locate your home office in a spare bedroom. Your guest can double as an office. Avoid the temptation to take over the dining room or kitchen table. This is where the main traffic area tends to be and will be full of distractions as a result.
Select a large table or desk that can accommodate your laptop, monitor, additional peripherals as well as working documents. Take advantage of the awesome deals offered by Groupon coupons and snag a Best Buy coupon for all your hardware and software needs for your new home office. If possible, place this desk under a window to take advantage of as much natural light as possible.  The second most important piece for a home office is a quality desk chair that offers sufficient support for your back. Presumably, you'll be spending a good deal of the day sitting and strong back support is critical. Finally, adequate overhead and task lighting are important to ensure good visibility of the computer screen and to lessen eye strain.
Working successfully from home requires a routine. Begin your workday each morning at the same time and finish up in the evening by five or six o'clock. Resist the temptation to return to the office in the evenings or on the weekends. A strong work life balance will actually be result in a higher degree of productivity. Stay in contact with coworkers from your office if you've transitioned into a work from home position. If you've just joined a new company, reach out to friends and family and schedule a weekly lunch or dinner get together. One of the draw backs of working from home can be feeling of isolation. Best of luck to you in your new work from home position!